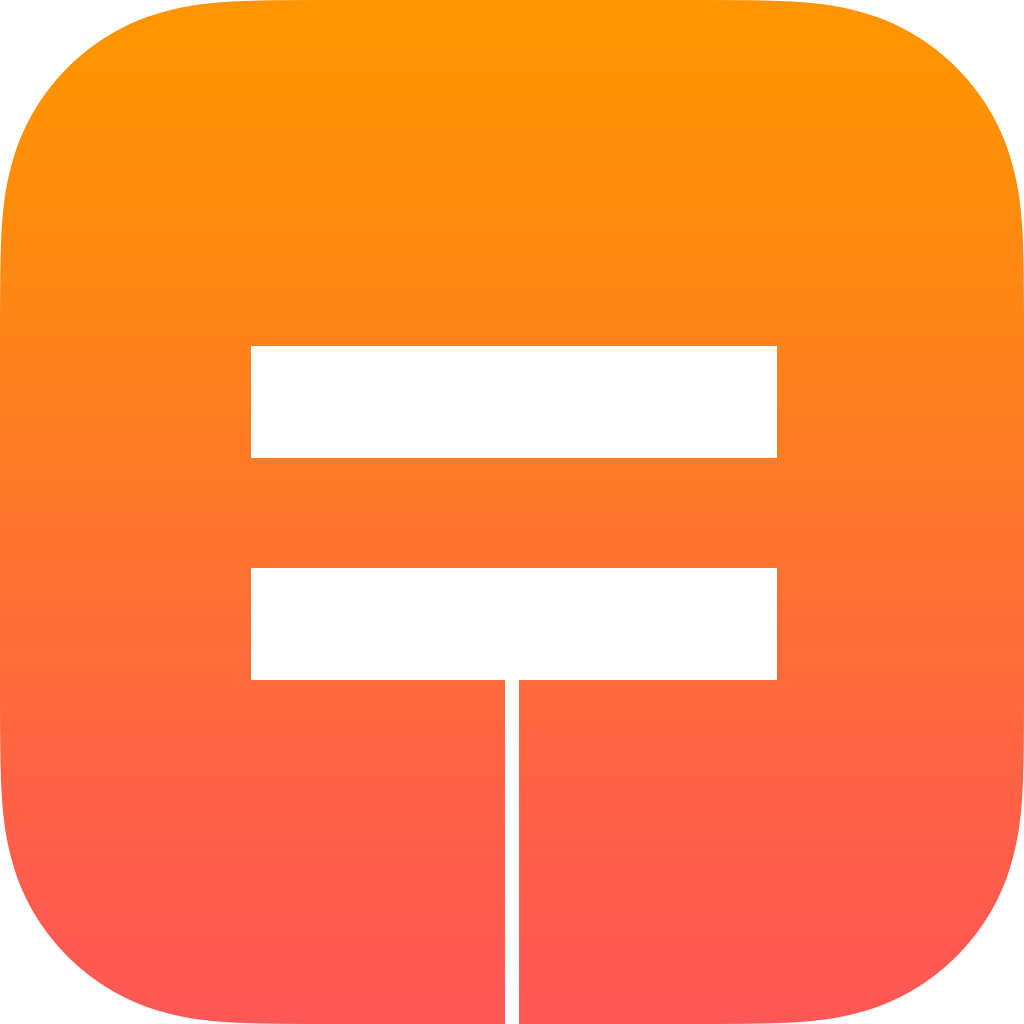 Tydlig
Calculator Reimagined
About Tydlig
Tydlig is a new kind of calculator for iPad and iPhone that sheds the legacy limitations of old devices, for a truly modern experience.
Why do most iOS calculators look like someone taped an old plastic calculator to the screen? How come calculator apps still have buttons like MC/MR/M+/M- when there is enough room on modern devices to store all numbers you could ever think of?
Tydlig starts with a clean sheet, then by only adding interface components that make sense on iPhone and iPad it lets you focus on what really matters: your calculations.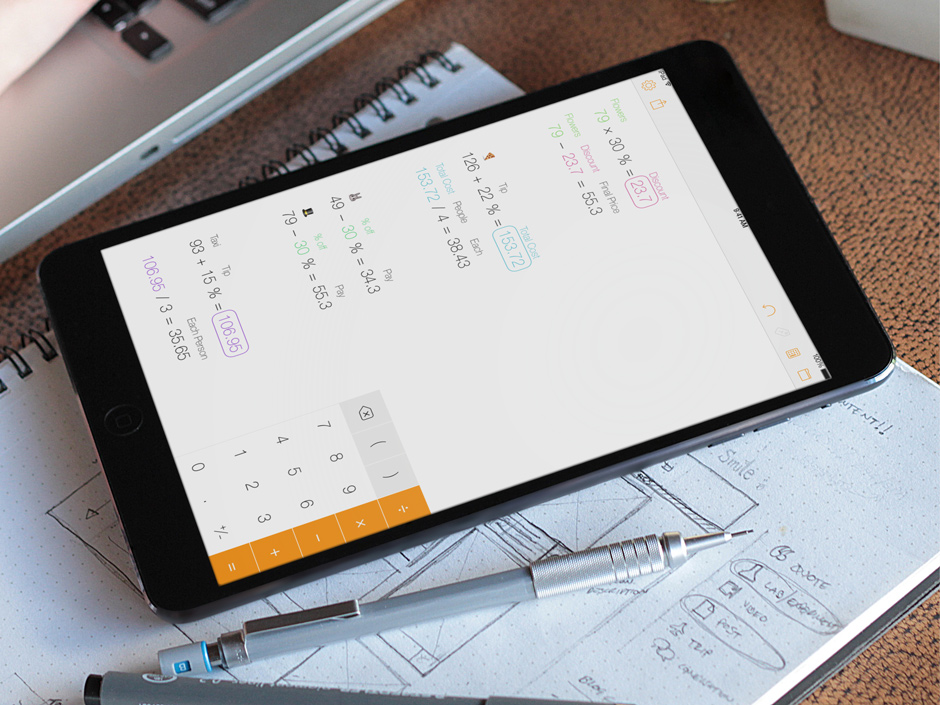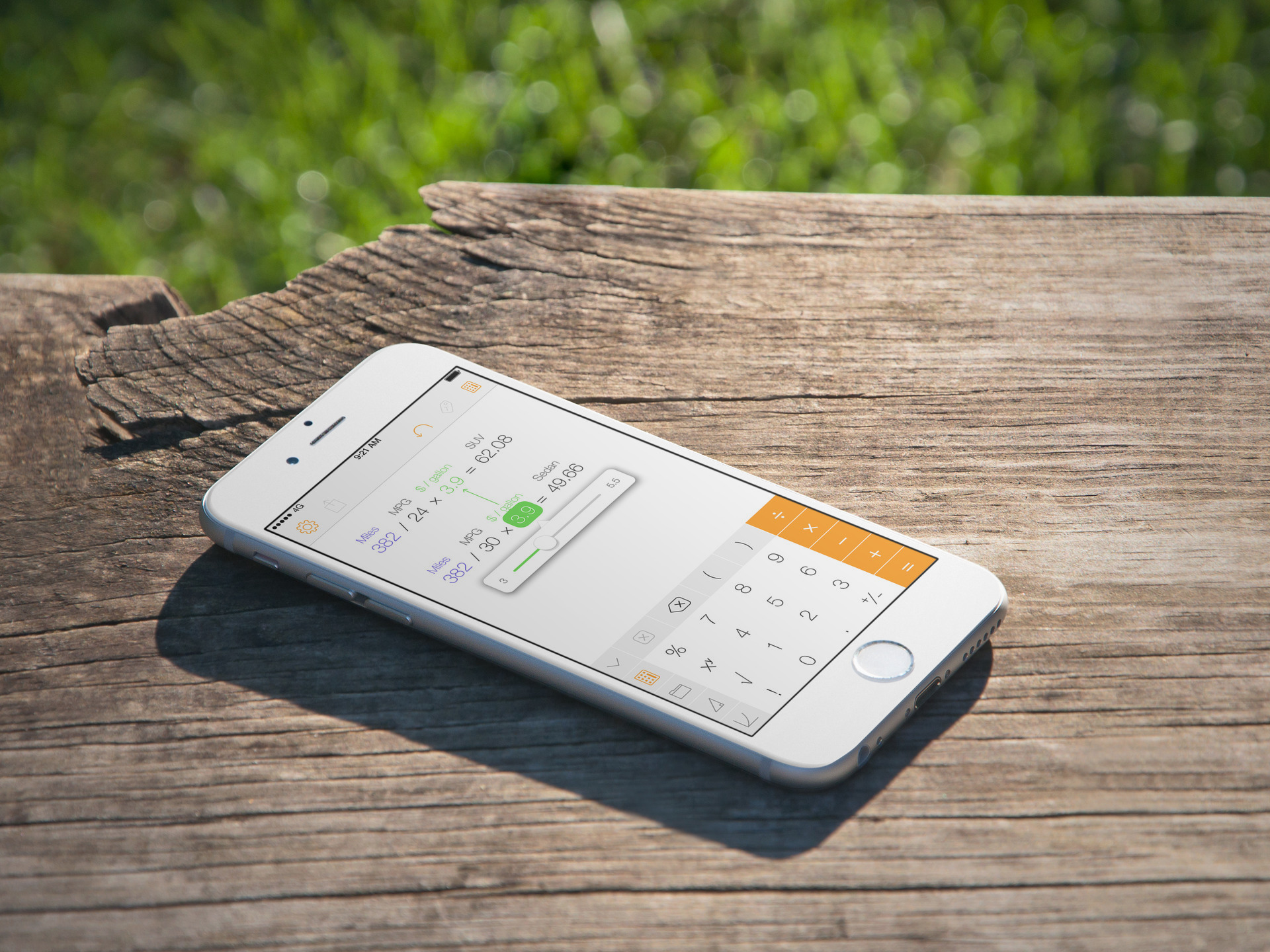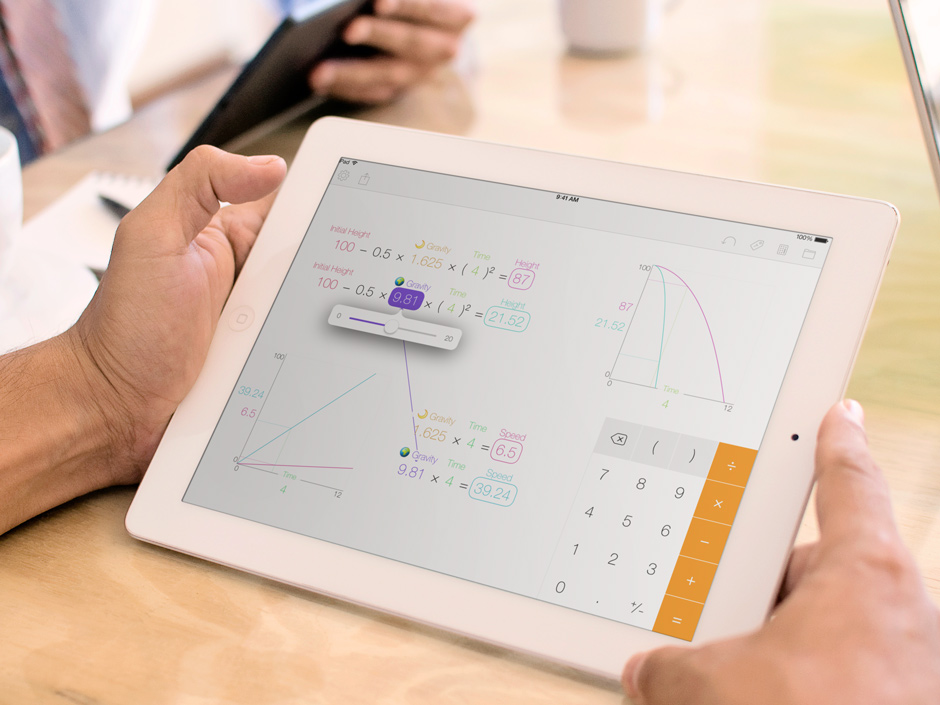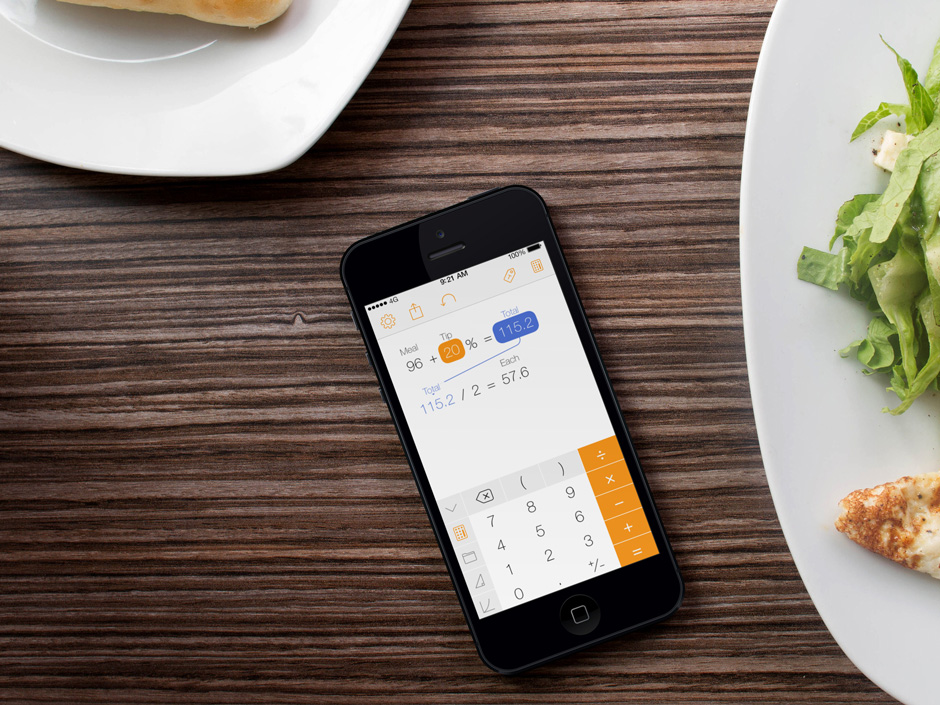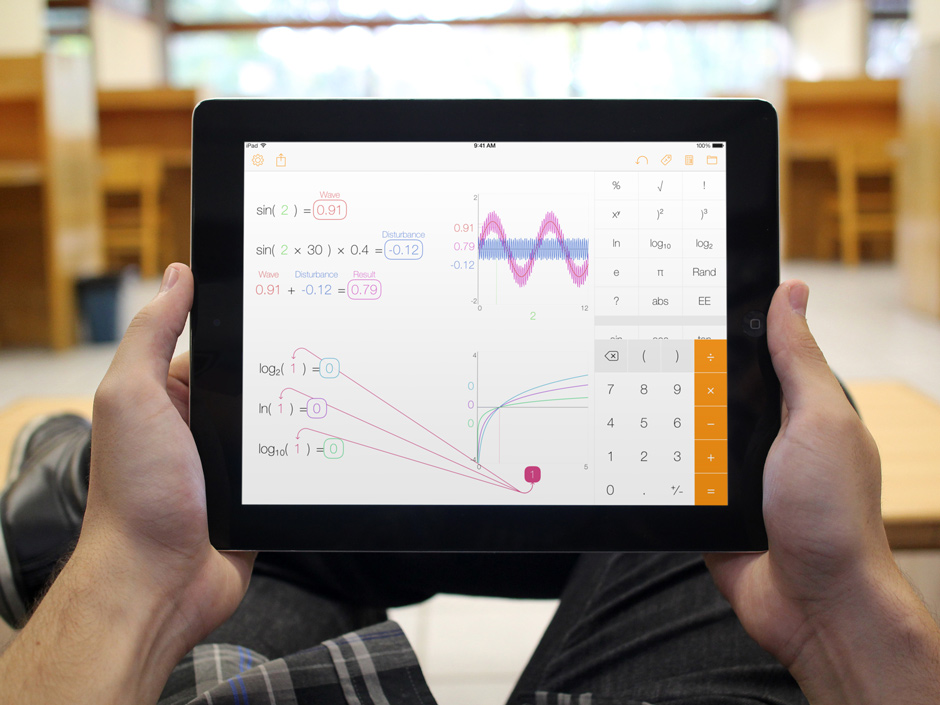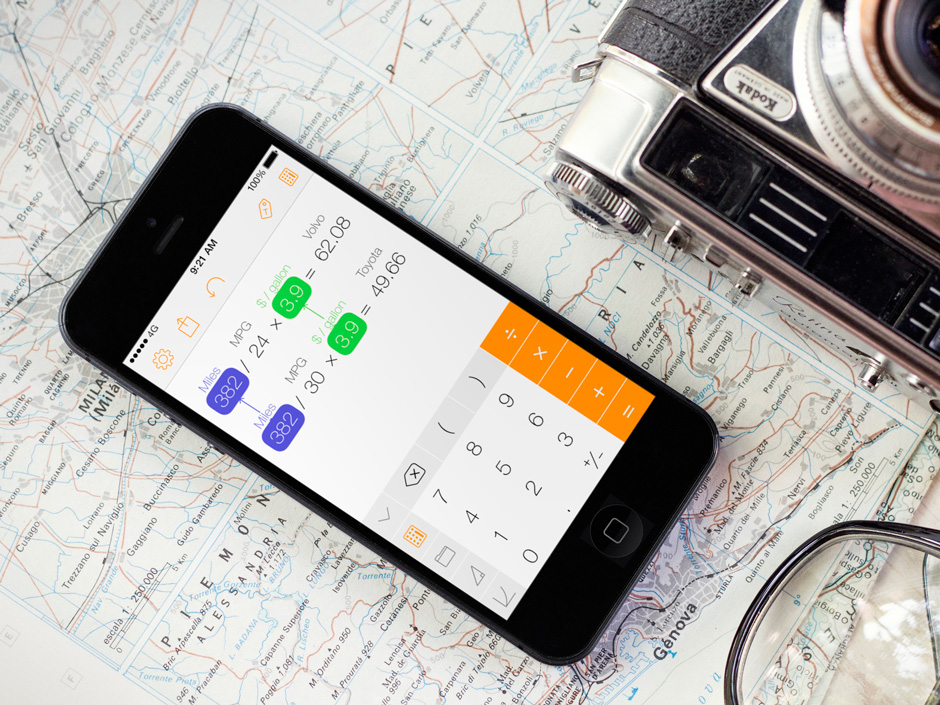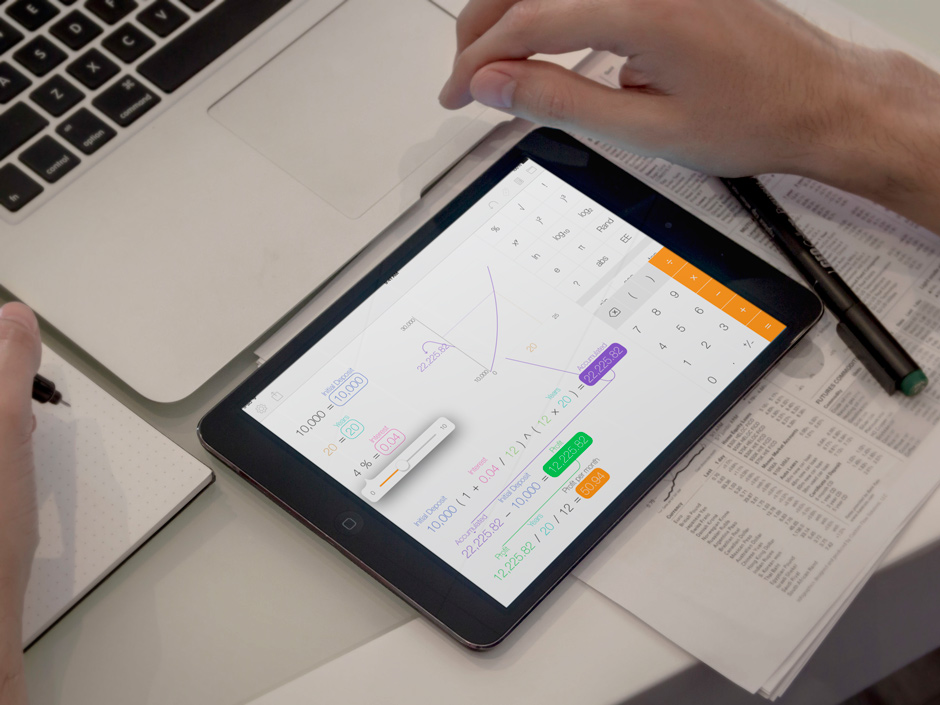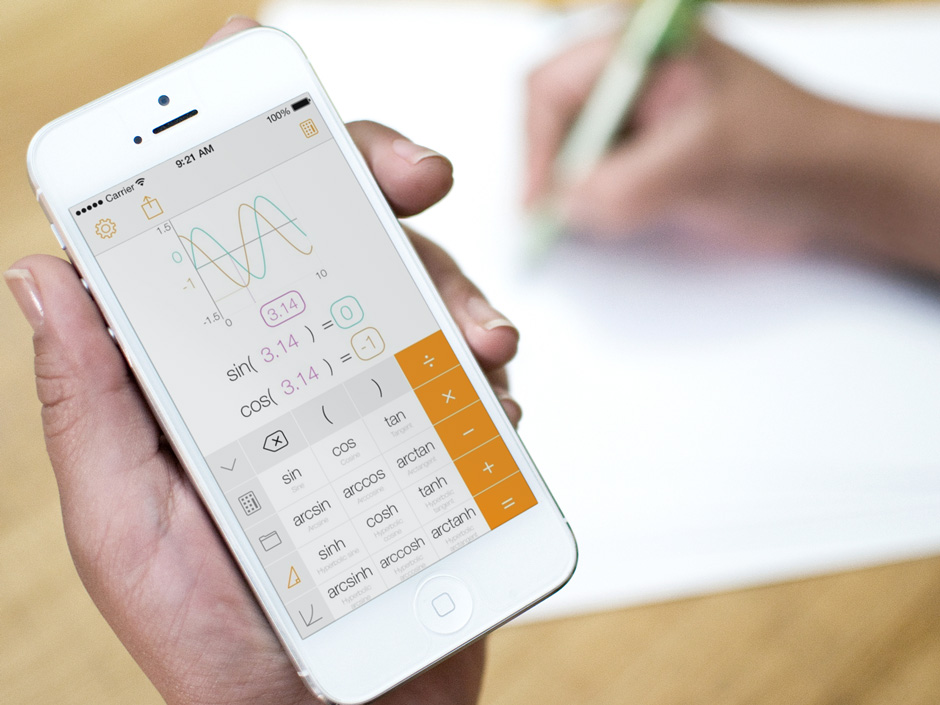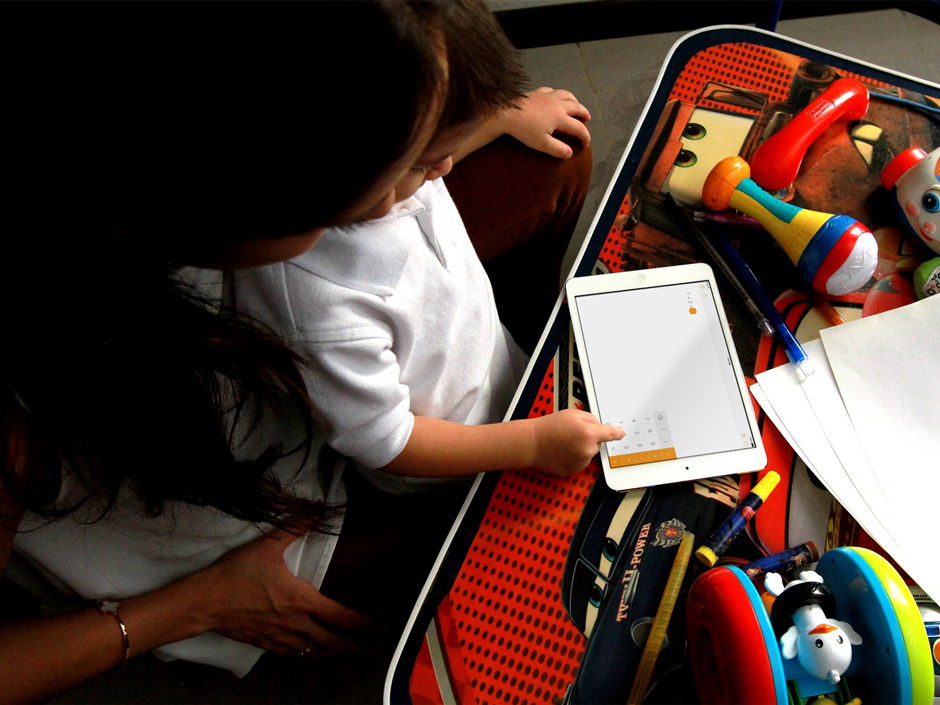 Features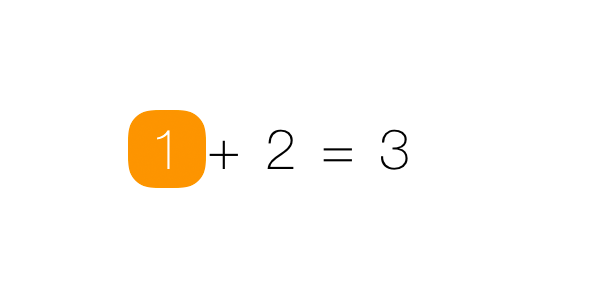 Responsive Results
Edit any number on the canvas and see all affected results update automatically. Let your calculator work for you, not the other way around.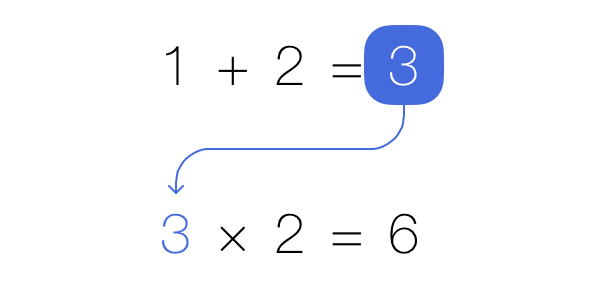 Linked Numbers
With a result selected, press any operation to make a linked number on the line below. You can also drag a result to create a link. Responsive results will cascade down these links.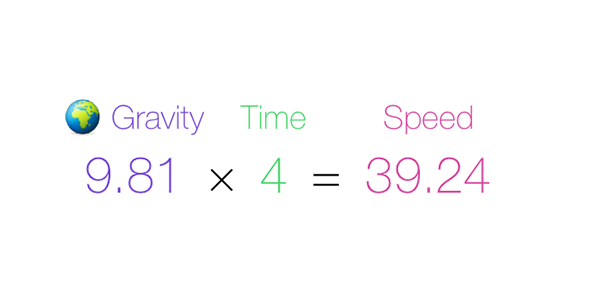 Text Labels
Add a text label to a number to describe what it represents. Like a spreadsheet, but with freedom.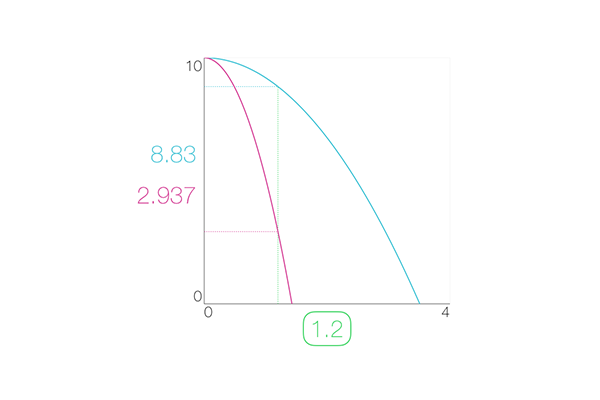 Powerful Graphing
Long press any number you want to make "x" and tap the graph action to create a graph. You can link multiple values as x, even up a hierarchy of linked numbers.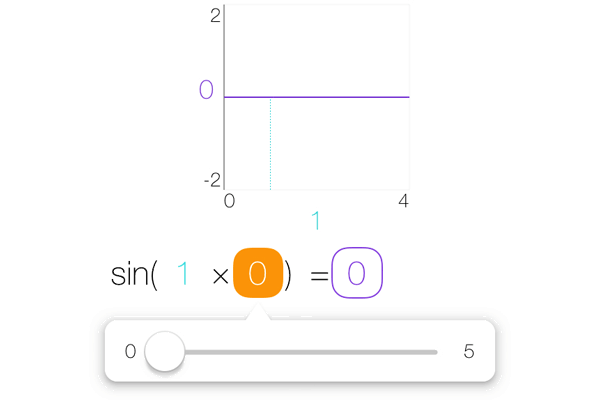 Slide for Insight
Use the slider on any number to tweak its value and see how results and graphs update live. Tap on the slider to make it snap to whole numbers.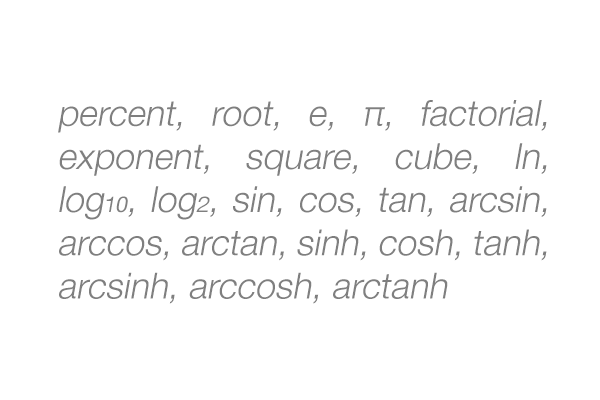 Calculation Engine
Lots of power under the hood with lightning fast calculation engine and over 20 mathematical functions available.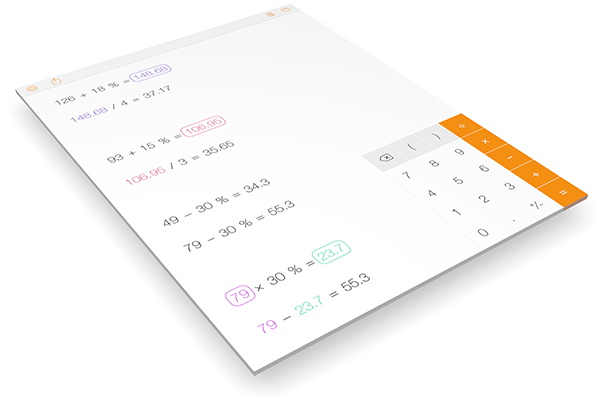 Freeform Canvas
Drag numbers and expressions around, arrange them as they make sense to you, the canvas will expand indefinitely.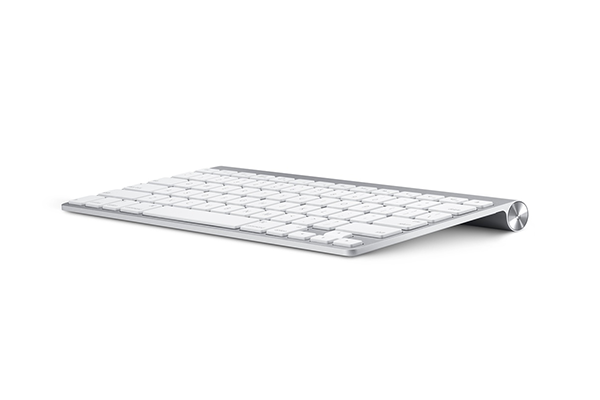 External Keyboard
Tydlig supports external Bluetooth keyboards for really quick number and basic operations (+, -, *, /) entry. And More...
PDF Sharing, Printing, Left-Handed mode, Undo, Adjustable Text Size, Scientific Notation.
iPhone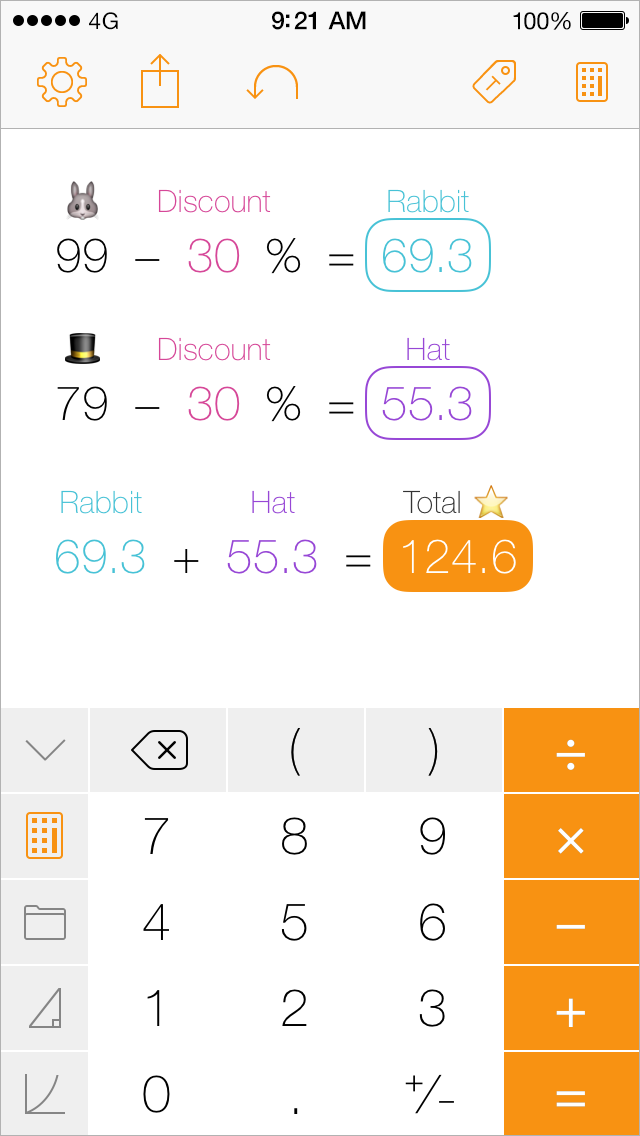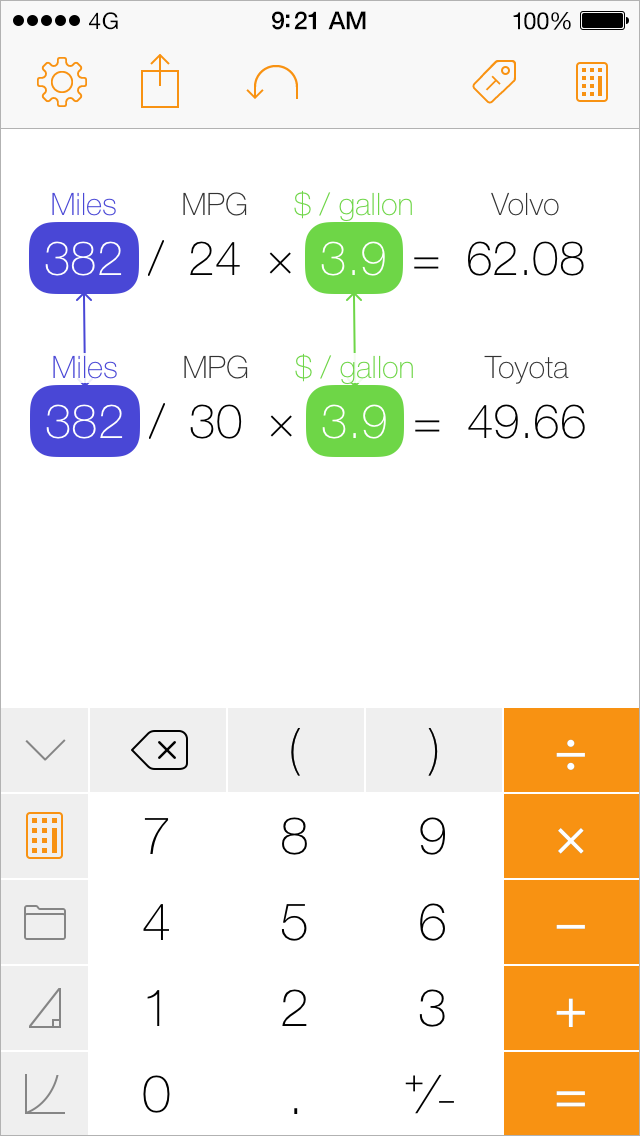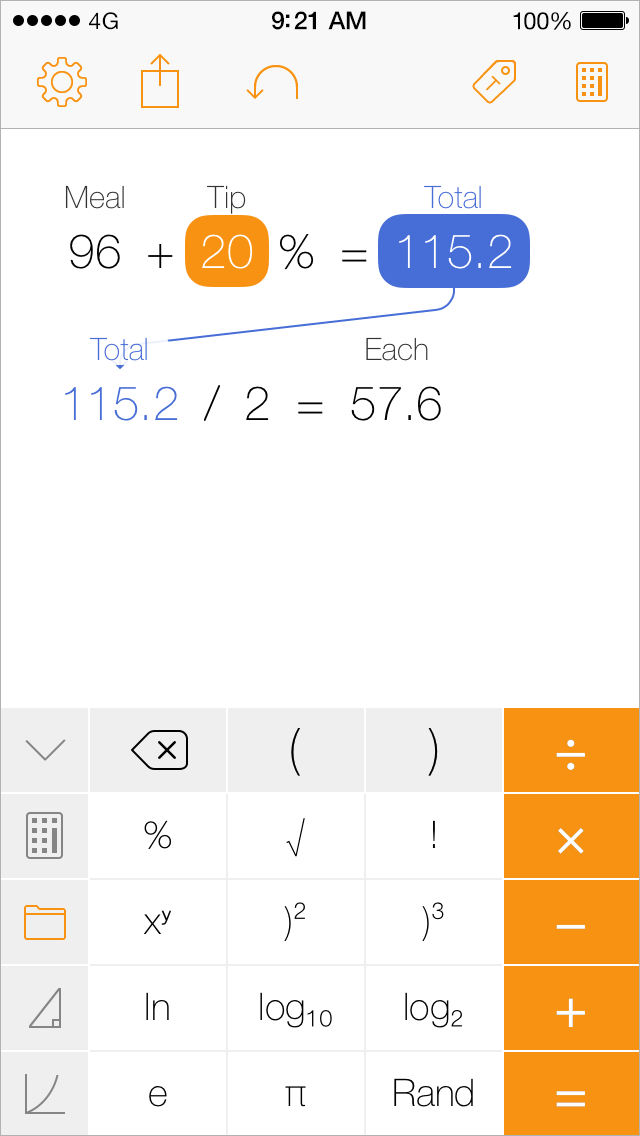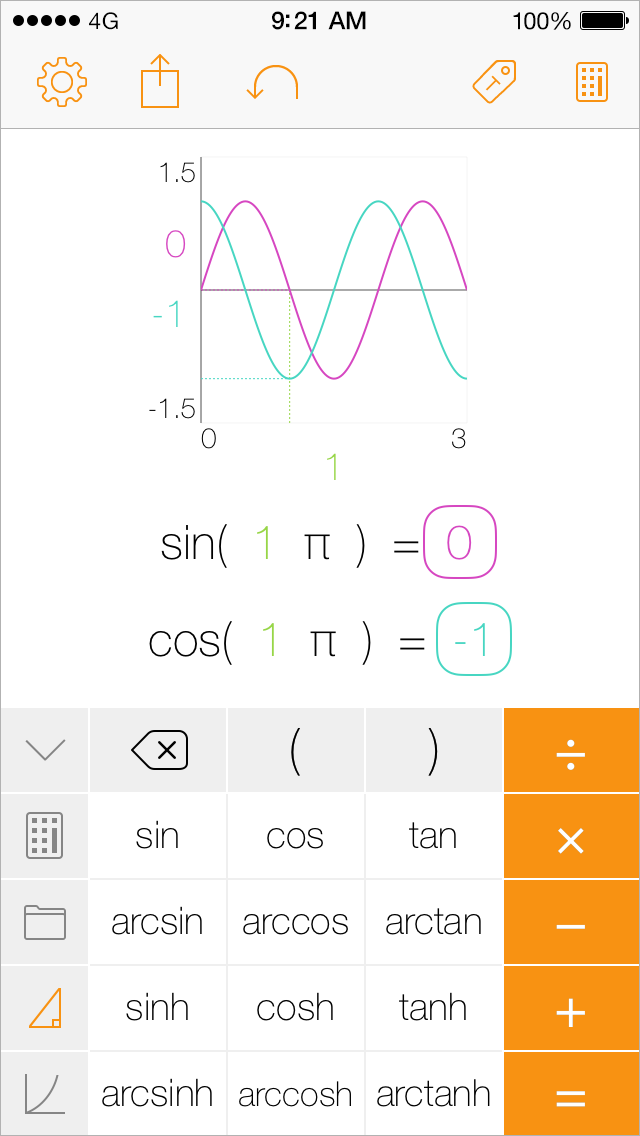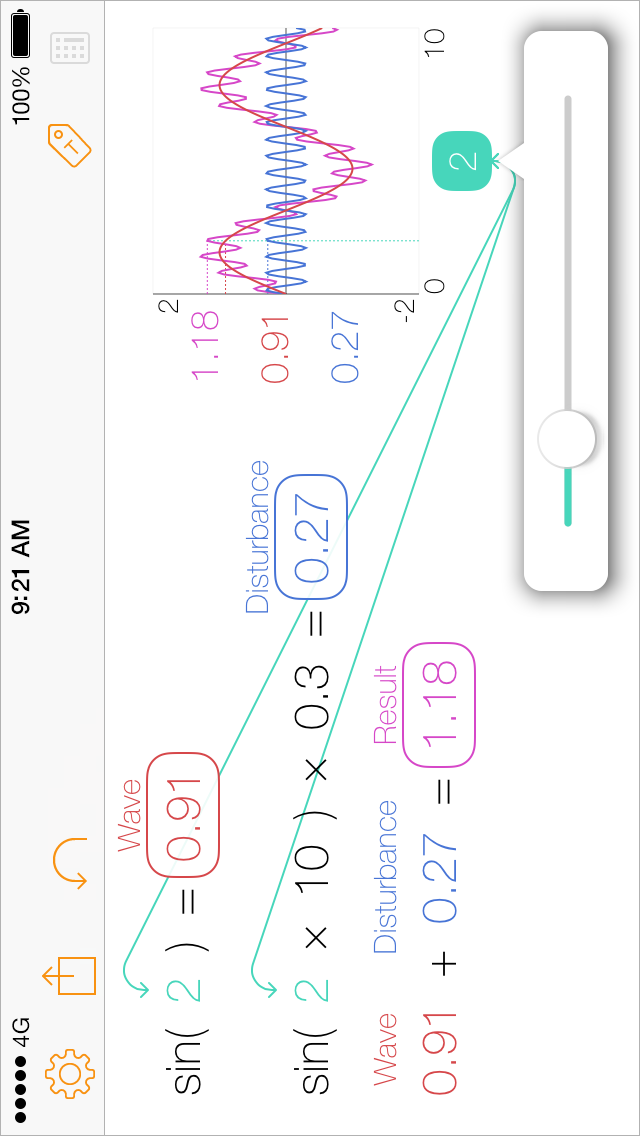 iPad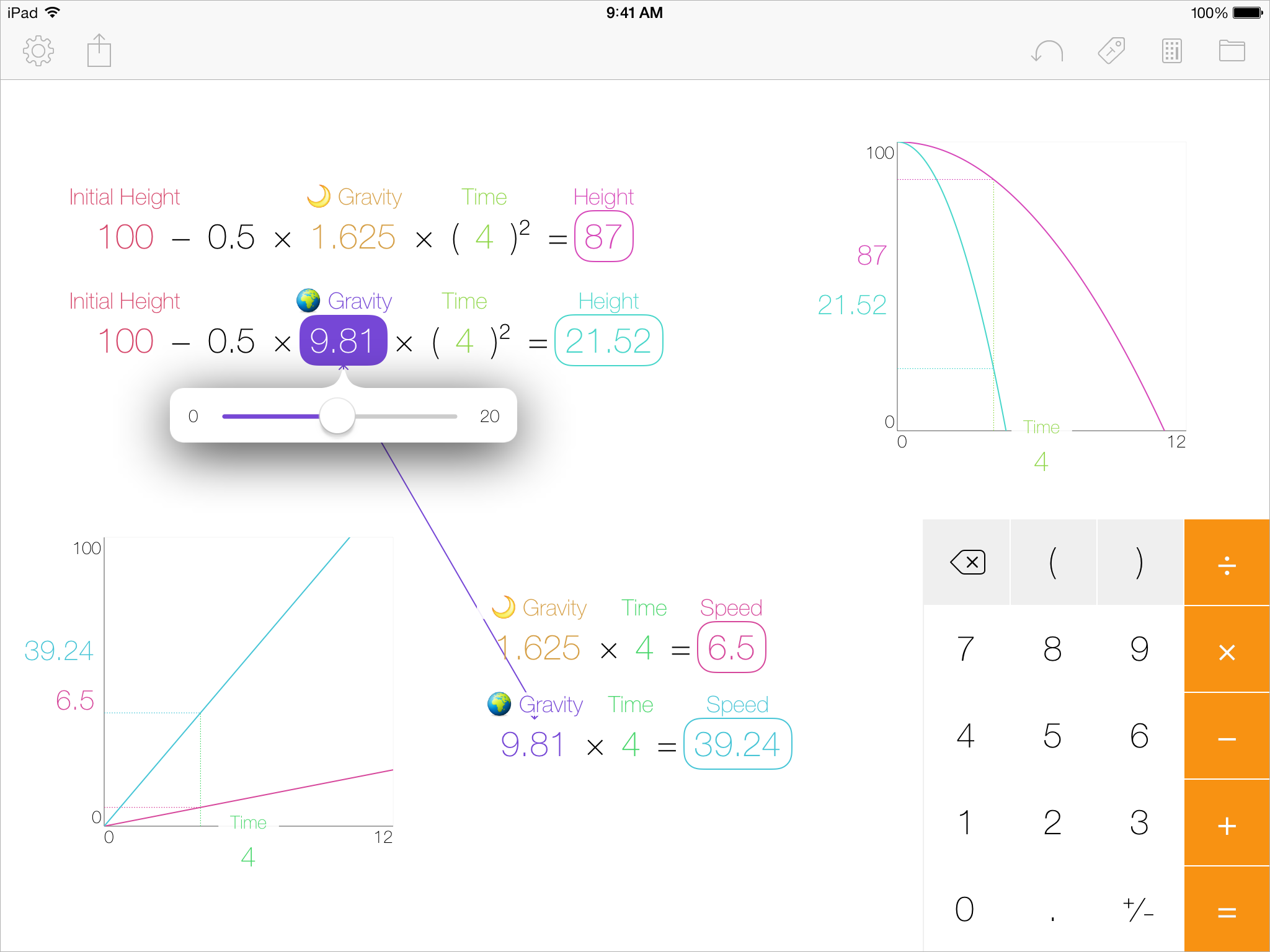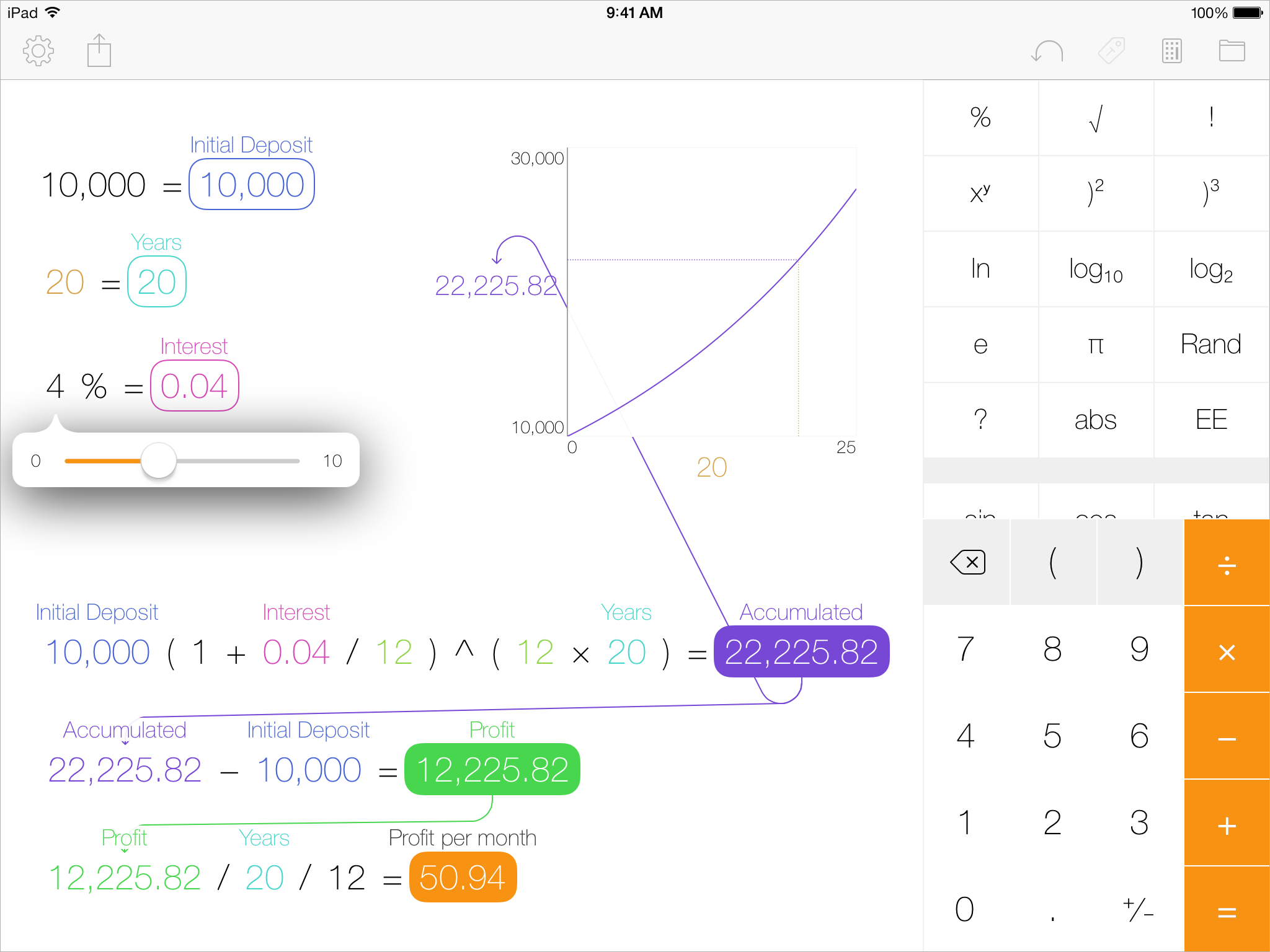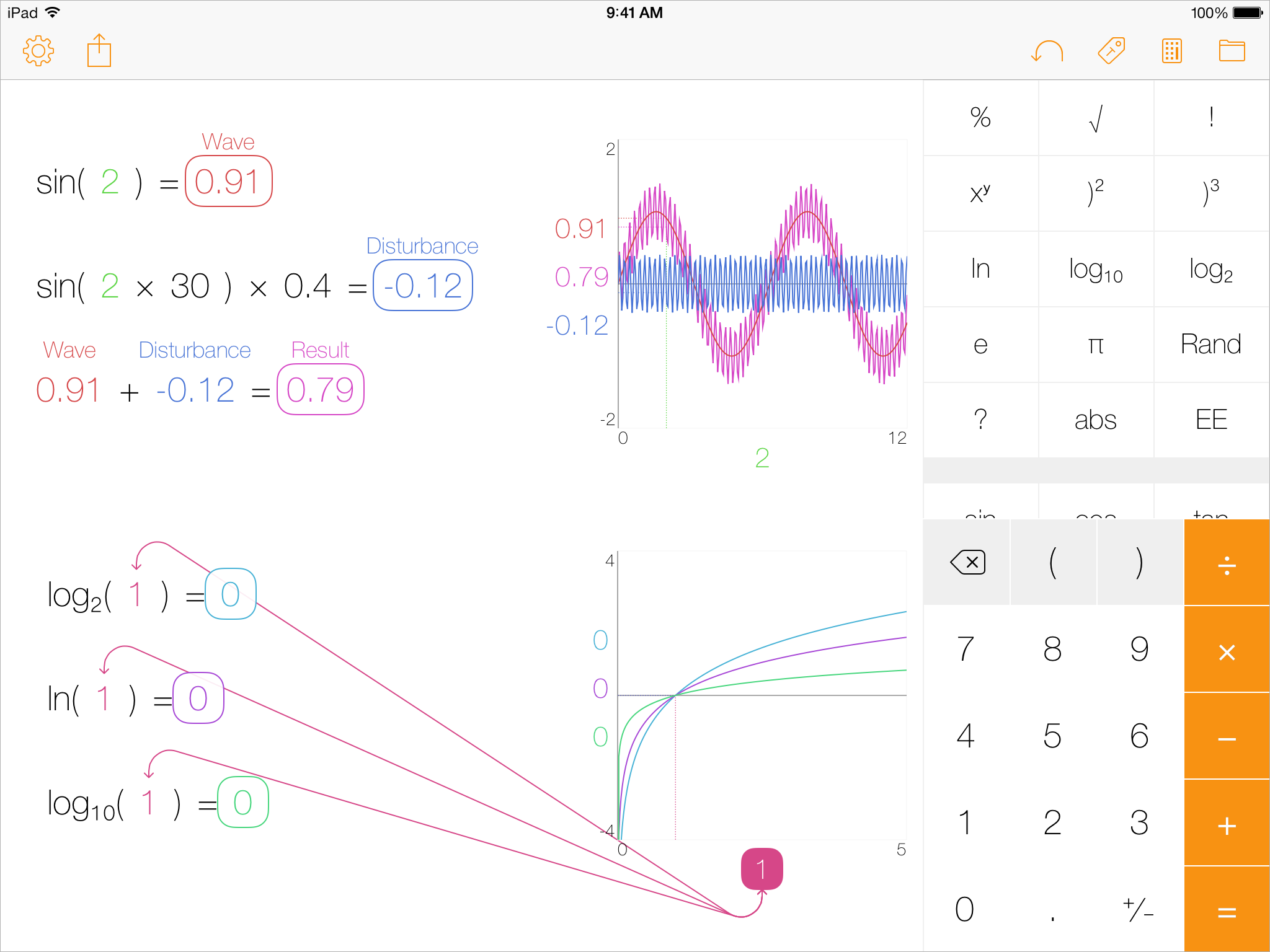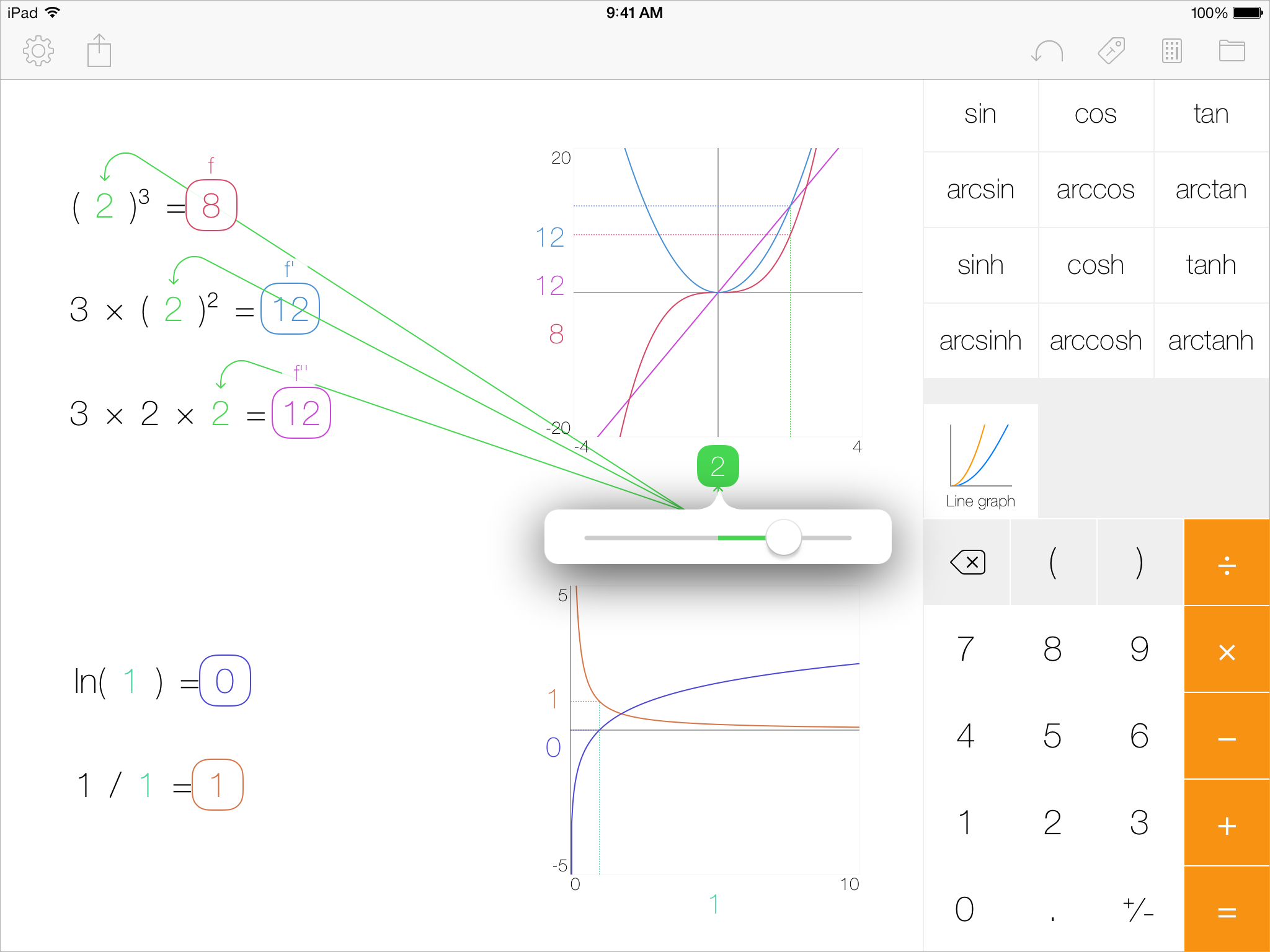 Absolutely amazing app!!! Just wonderful and so much fun. Very, Very clever and unique way of looking at visualizing calculations.
- B. Brown
This is amazing. I love seeing new pedagogical tools for mathematics showing up. In my opinion, it's one of the biggest hindrances in teaching mathematics today. It looks great as well. Great job :)
- SLGC
Available now for $4.99 on the App Store.